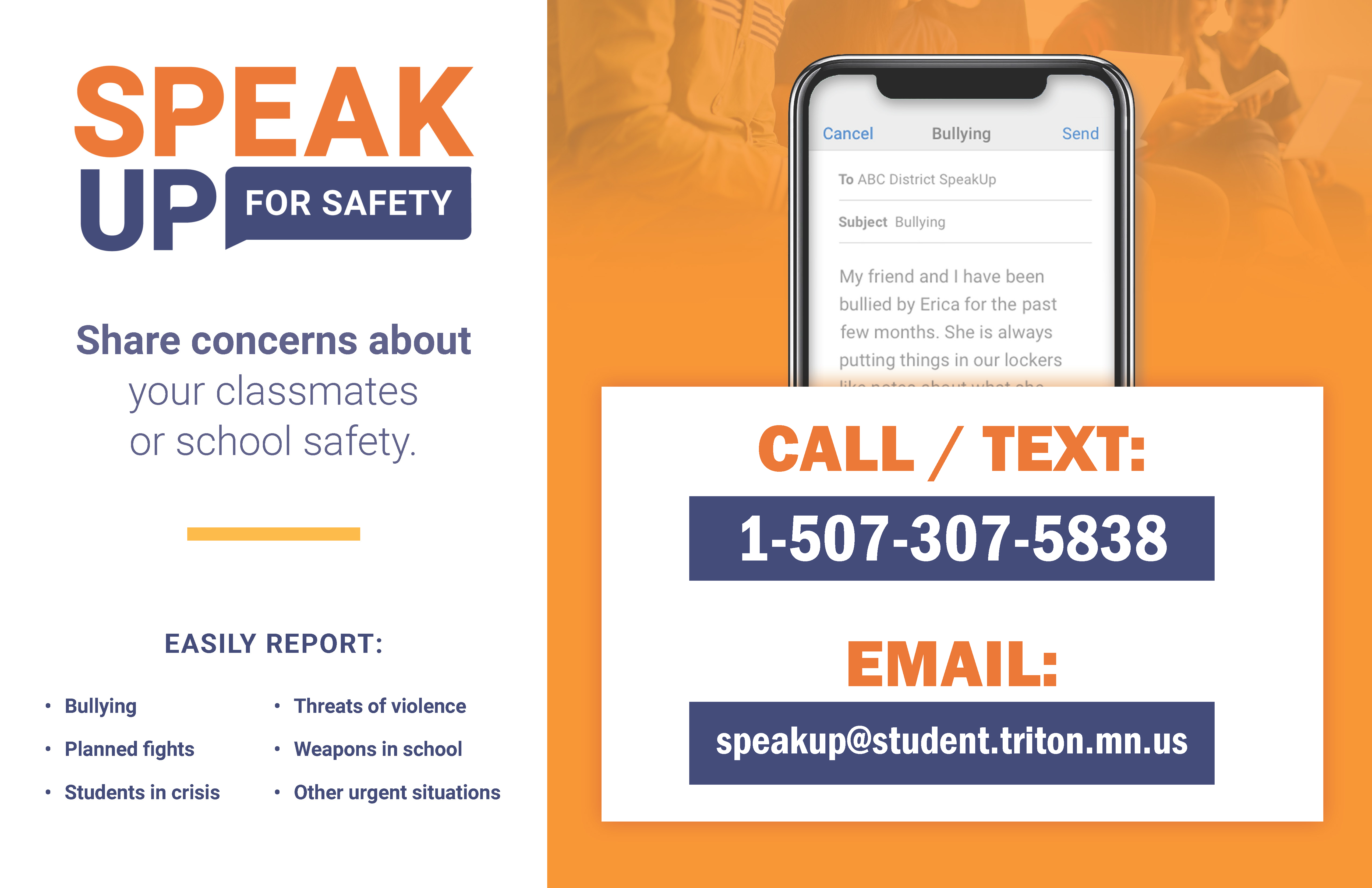 Students are one of the best lines of defense to protect our schools, but they are often reluctant to speak directly to an adult. SpeakUp for Safety from Gaggle provides an easy way for our students to share concerns about school safety and the well-being of fellow students.
Unlike Traditional Reporting Tools
SpeakUp for Safety integrates directly with G Suite for Education or Office 365, which students already use on a daily basis. There's no need to download an app or remember a phone number.
Easy to Use
+ Students see the SpeakUp for Safety address whenever they start to compose an email
+ Messages sent to SpeakUp for Safety result in an auto-reply, which explains how the tipline works. SpeakUp for Safety replies include a phone number that students can use for text messages or phone calls.
+ A monthly reminder sent to all students includes your dedicated SpeakUp for Safety phone number as well as more information about the tipline.
Bullying

Planned fights

Students in crisis

Threats of violence

Weapons in school

Other urgent situations
Trained Professionals evaluate content 24/7/365, filter out false positives, and send an email regarding non-life-threatening items to administration. They will also call school officials in emergency situations and can even contact local law enforcement.