Triton Public Schools will be 2 hours late on Wednesday, January 4th. Cobra Care will be open.

A special thank you goes out to the Triton Taher Food Service Staff! They went above and beyond to create an awesome lunch experience today for our students and staff! #WeAreTriton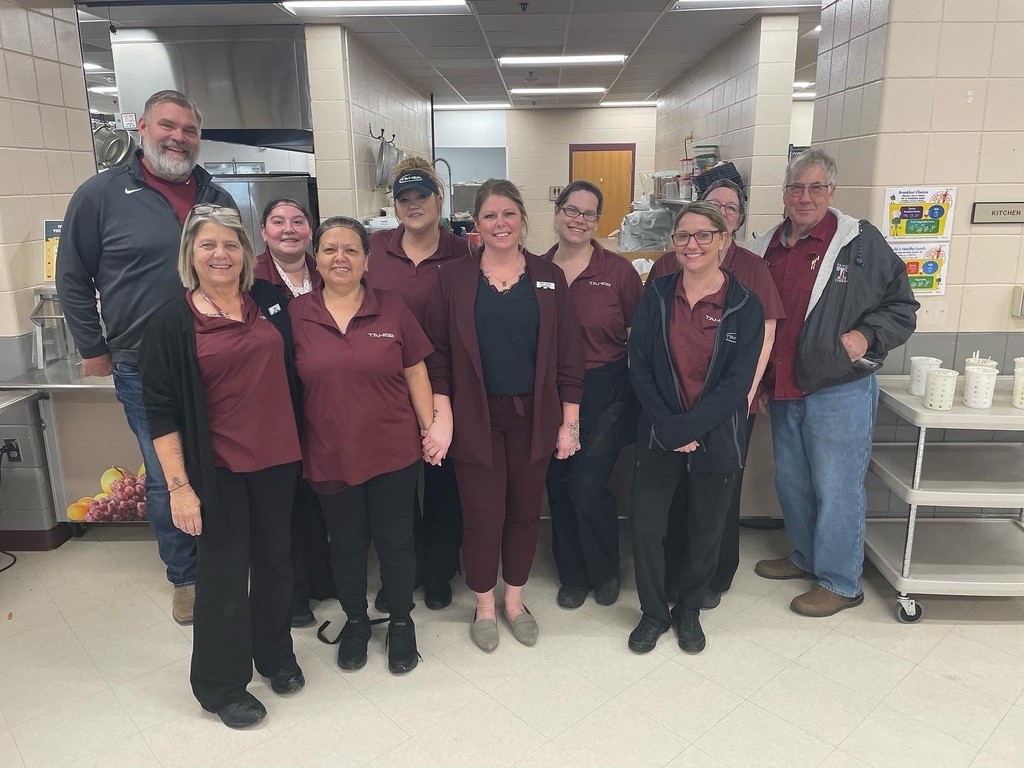 KMTelecom is sponsoring the broadcast of the Triton football game Friday, Sept. 9th, 2022 at Goodhue on KDHL 920 AM, 97.9 FM and FREE KDHL app. Please spread the word. This is a great way to listen if you're not able to be there. Good luck to the team and coaches. Go Cobras!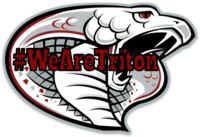 We are very excited to begin the 2022-2023 school year! We hope to see you at the upcoming orientation and back to school events! #WeAreTriton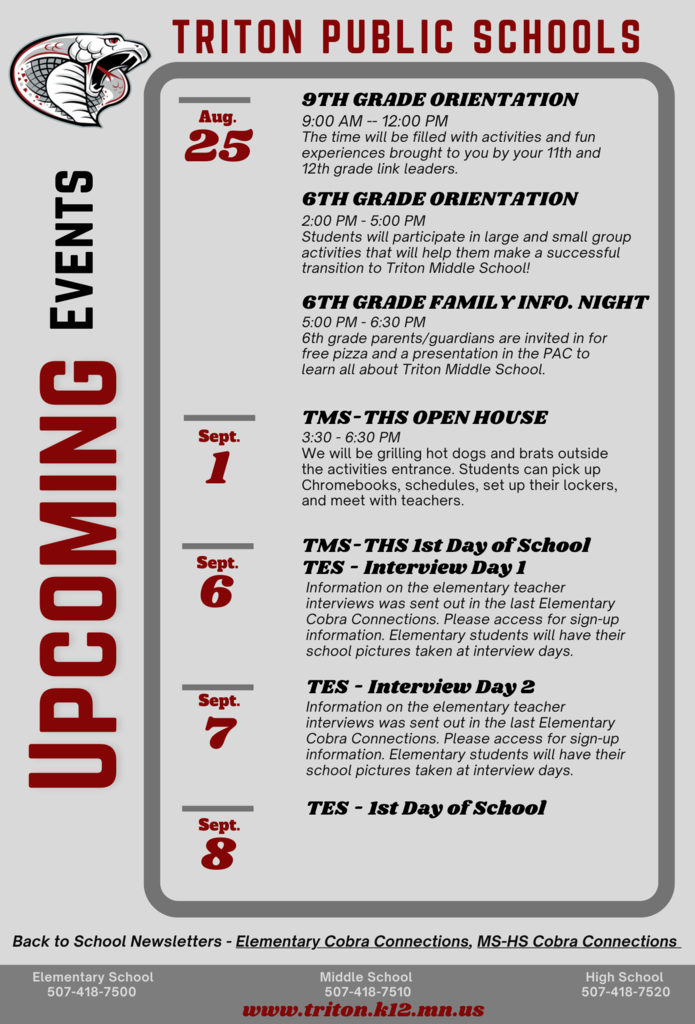 The Triton Middle School WEB Leaders are getting ready for an awesome year at TMS! Thank you for your leadership! #WeAreTriton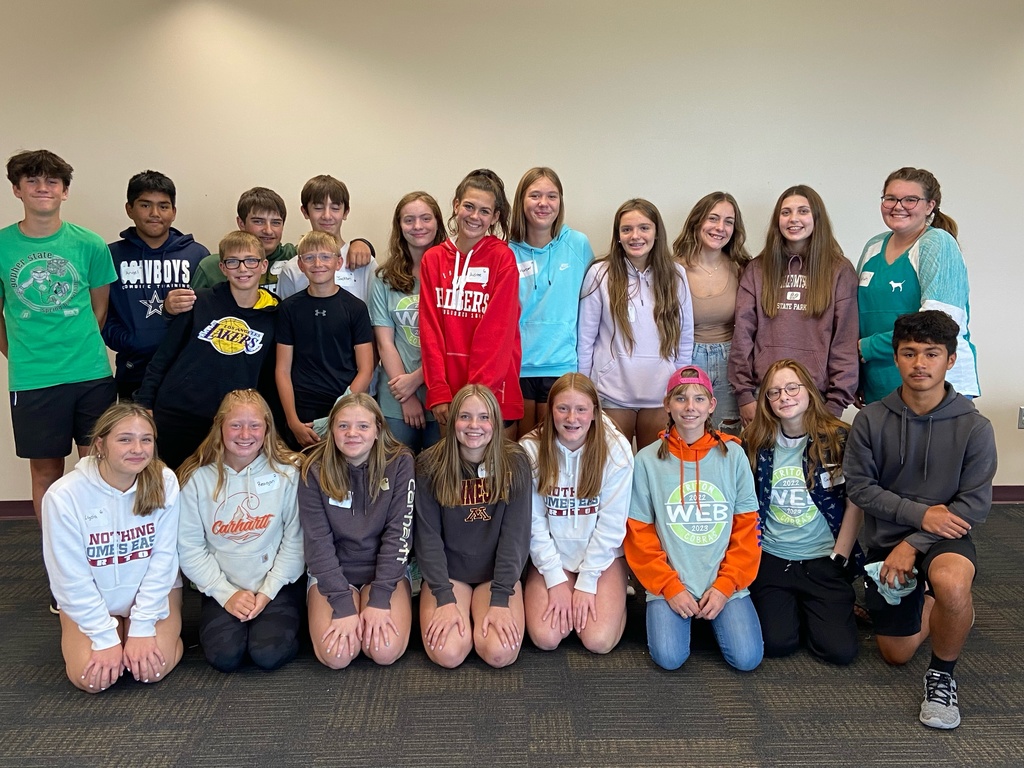 We need YOU to DONATE BLOOD! - Sign-up for the THS Blood Drive on 8/11 from 10 AM to 4 PM.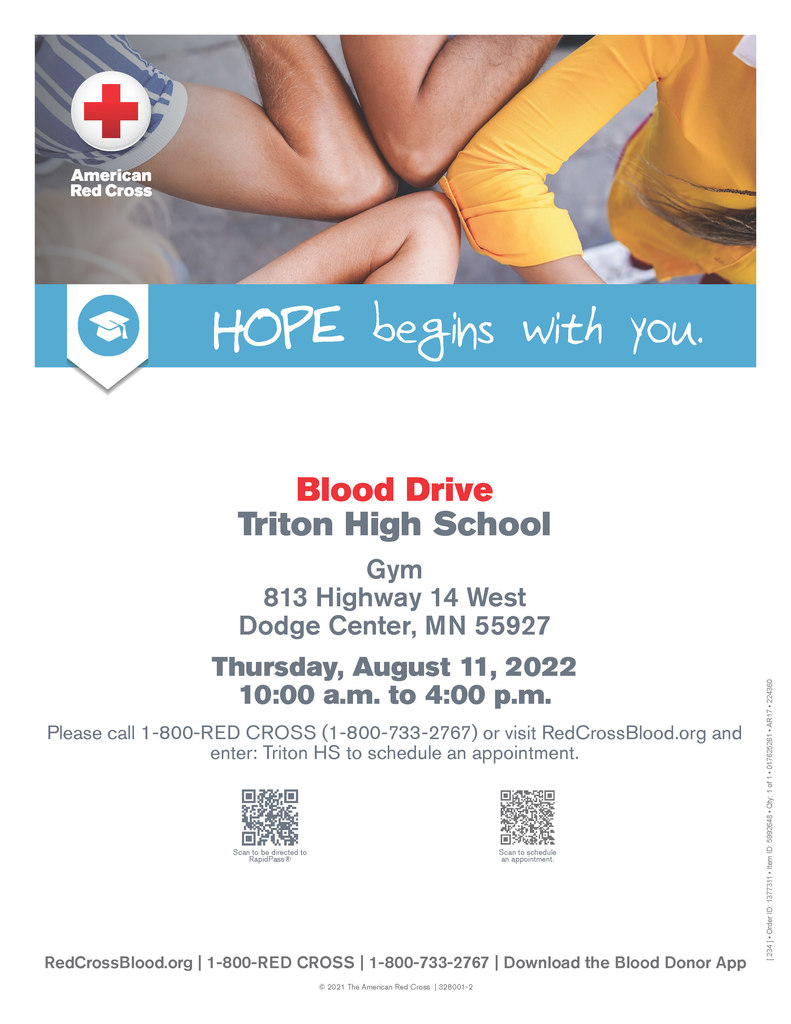 Congratulations to the Triton Trap Team 2022 Annie Oakley Champion Jacob Kasper!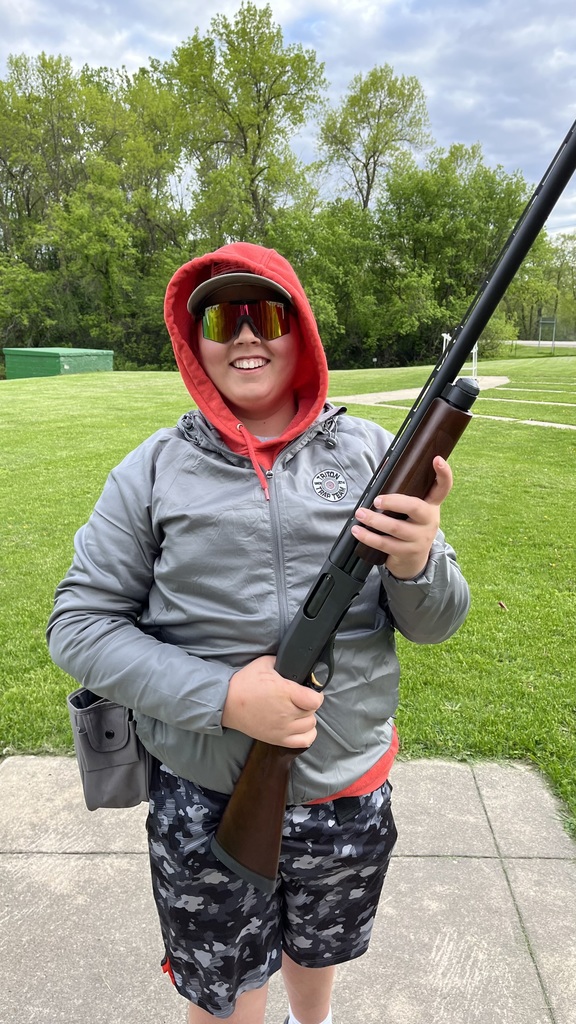 The Triton Trap Team had their fun night yesterday and had their traditional Annie Oakley Competition. Congratulations to 4 of our 5 Annie Oakley Competition Finalists! Noah Thomas, Scott Nolan, Liam Schlichting and Wylie Deml.

Triton Trap Team 2022 Fun Night team photo. Congratulations on a great season, looking forward to the season conclusion at the Championship in Alexandria.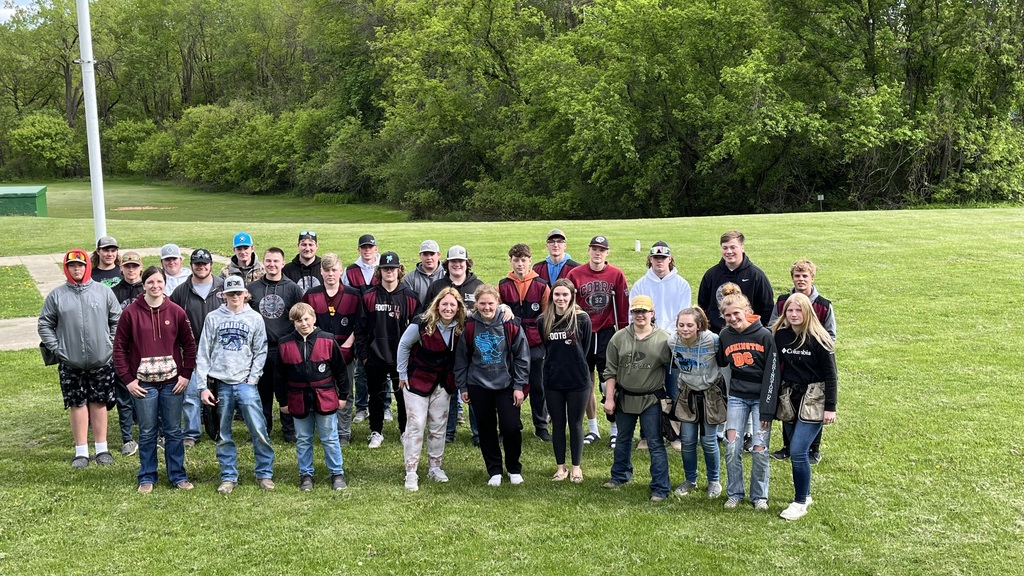 Congratulations to this weeks perfect rounds! Hitting 25 out of 25 is a great accomplishment in trapshooting. Noah Thomas and John Moenning were able to make it happen this week, our final week of competition. #WeAreTriton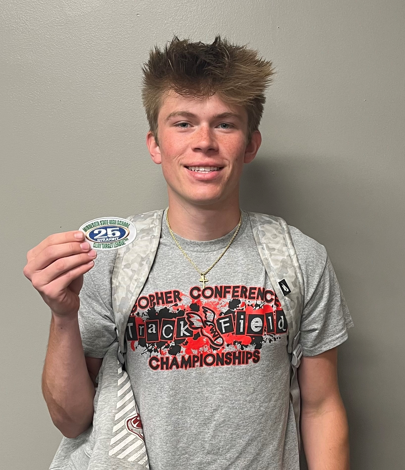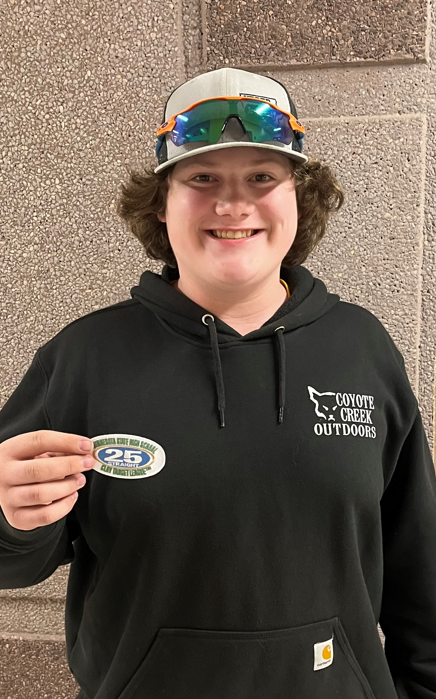 There's still time to bring in your plastic bags! ♻️🌎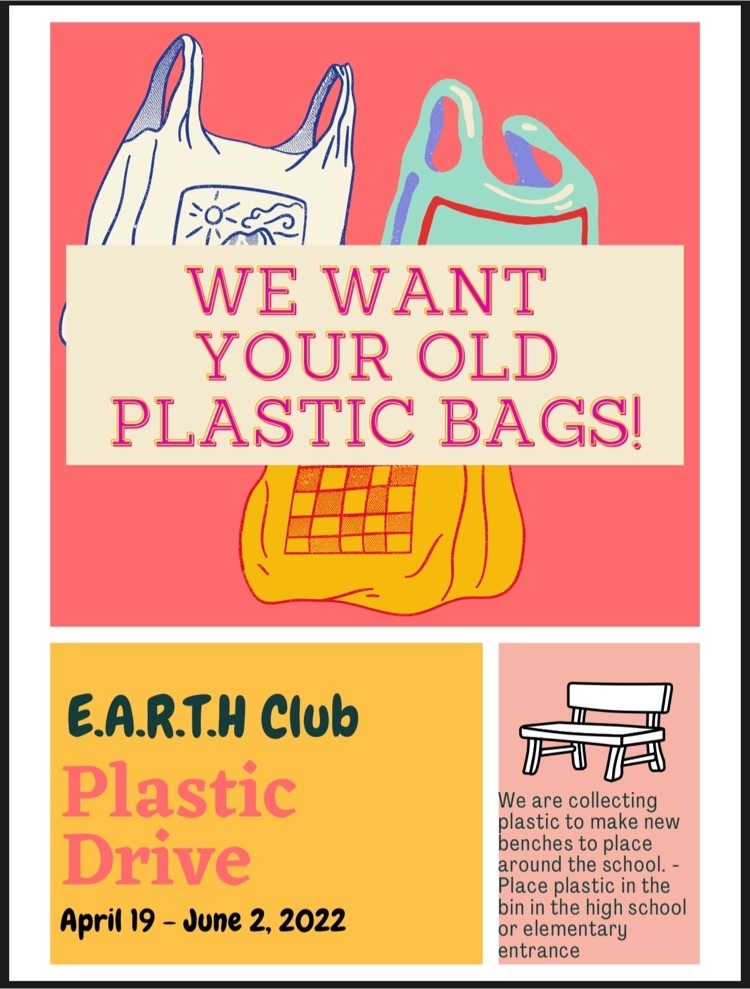 We are lucky to have an outstanding administrative professionals group working at Triton. Happy Administrative Professionals Day! We appreciate all you do for the students, families, and staff at Triton! #WeAreTriton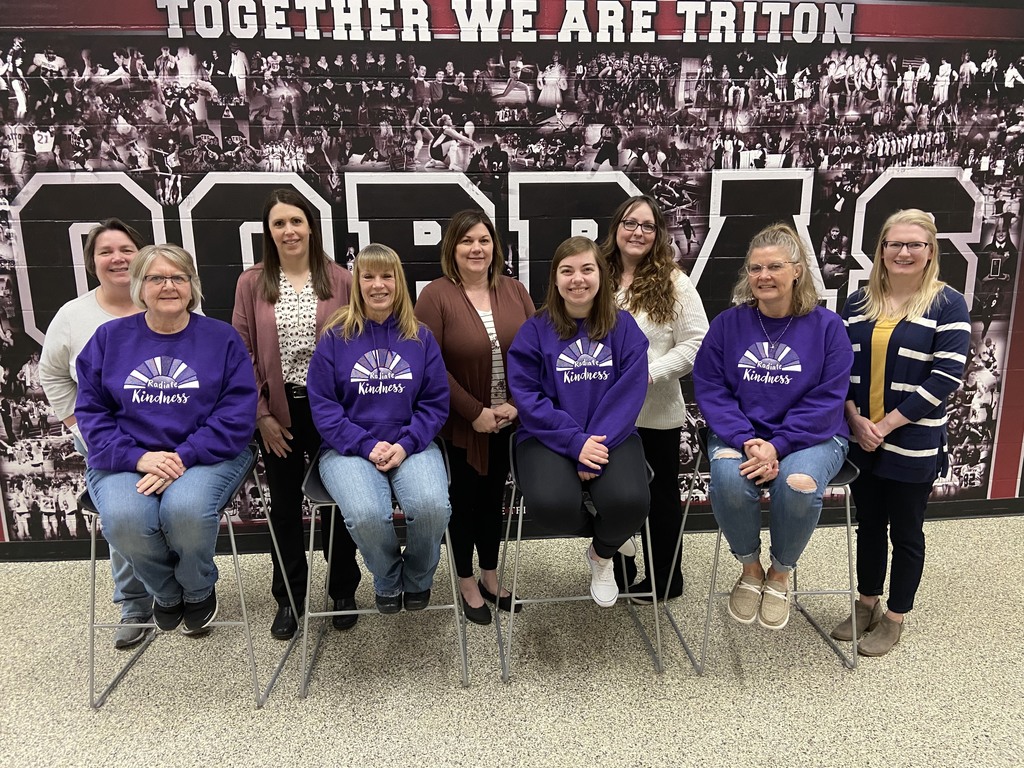 Just a reminder about the Parent Resource Fair tonight! #WeAreTriton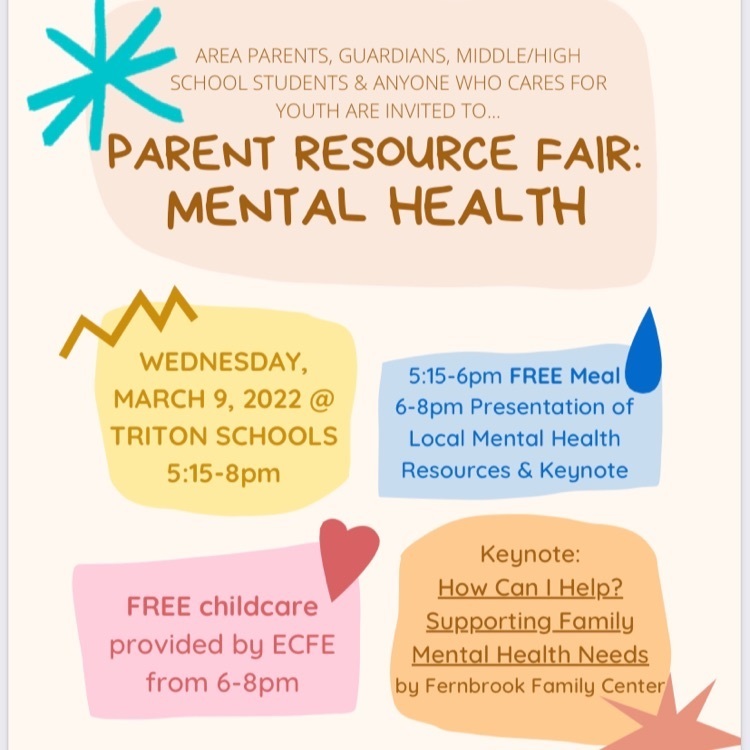 Join us for games, prizes, and a raffle at the Kid's Carnival on March 19 from 1-4 PM brought to you by Triton FCCLA!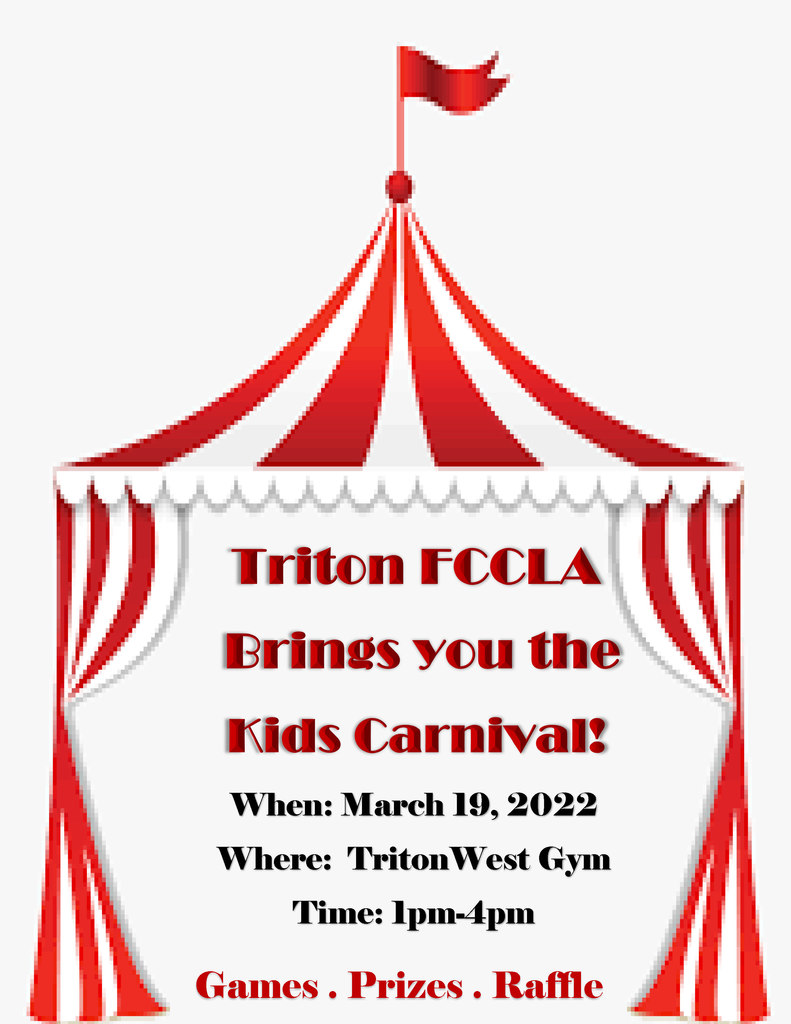 Triton will be 2 hours late on Wednesday, January 26th due to the extreme temperatures.



Mr. Haala was recognized by Taryn Wernecke during Dodge County Wildcat Hockey's Staff Appreciation Night. Taryn said that Mr. Haala is always encouraging her to do better- Thank you for all your hard work and dedication in making Triton a great place to learn and compete.!

Attention Triton Families: Today, November 22nd law enforcement was dispatched to a 911 call in Dodge Center. The situation involved an armed individual. We did not have specific details, but the school was informed at approximately 12:30 to begin a soft lockdown. In communication with the Sheriff's Department, it was determined that the situation was confined to an area North and East of the school buildings. The school was advised that it was safe to use the South exit of the school to transport student's home outside of Dodge Center. We closed the North entrance which we were advised not to use due to the location of the incident. We kept all Dodge Center students in the building until they were picked up by an adult or had a safe route home. By 4:30 we were able to have most of our students home safely. An All Clear was issued at about 5:00 pm from the Sheriff's Department that the situation was resolved, and the suspect was in custody. We appreciate your flexibility, patience and understanding in helping to make sure that all our students made it home safely. We appreciate our dedicated staff that helped make sure our students were able to get home safely. I appreciate the communication from our Sheriff, and I am glad the situation was resolved without anyone being hurt. Sincerely, Craig J. Schlichting – Superintendent Triton Public Schools

Hello Triton Families, Thank you for your patience and understanding today as we dealt with this difficult situation. We have been issued an ALL CLEAR from the Dodge County Sheriff's Department. We will be sending an informational letter later this evening.