Mr. Haala was recognized by Taryn Wernecke during Dodge County Wildcat Hockey's Staff Appreciation Night. Taryn said that Mr. Haala is always encouraging her to do better- Thank you for all your hard work and dedication in making Triton a great place to learn and compete.!

Attention Triton Families: Today, November 22nd law enforcement was dispatched to a 911 call in Dodge Center. The situation involved an armed individual. We did not have specific details, but the school was informed at approximately 12:30 to begin a soft lockdown. In communication with the Sheriff's Department, it was determined that the situation was confined to an area North and East of the school buildings. The school was advised that it was safe to use the South exit of the school to transport student's home outside of Dodge Center. We closed the North entrance which we were advised not to use due to the location of the incident. We kept all Dodge Center students in the building until they were picked up by an adult or had a safe route home. By 4:30 we were able to have most of our students home safely. An All Clear was issued at about 5:00 pm from the Sheriff's Department that the situation was resolved, and the suspect was in custody. We appreciate your flexibility, patience and understanding in helping to make sure that all our students made it home safely. We appreciate our dedicated staff that helped make sure our students were able to get home safely. I appreciate the communication from our Sheriff, and I am glad the situation was resolved without anyone being hurt. Sincerely, Craig J. Schlichting – Superintendent Triton Public Schools

Hello Triton Families, Thank you for your patience and understanding today as we dealt with this difficult situation. We have been issued an ALL CLEAR from the Dodge County Sheriff's Department. We will be sending an informational letter later this evening.

Hello Triton Families, We have been approved to release students on busses other than students that live in Dodge Center. We do not want to release these students without releasing them with a parent or adult. We will only use the South Entrance and Exit of the school lot on County Road H. We will be releasing students to parents that pick them up, if they drive, we want to review the proper route before they are dismissed. The Sheriff has confirmed that the situation is contained, but we want to avoid the area around it. We will only allow pick up from the South entrance, the North Entrance will be closed.

Attention Triton Families, We are in a soft lockdown at this time due to a situation across town. We are in communication with the Sheriffs department and the students are safe at school. We may need to adjust dismissal time due to this situation. We want to keep the students in the school where they are safe until we have further information.

Monday - 9/20/2021: The B-Squad, 7th and 8th Grade Football games have been postponed until tomorrow 9/21/2021 due to the forecasted storms for this evening. Teams have communicated practice plans for tonight.

Spread the word...#WeAreTriton has an app!

Thank you to the middle and high school students, families, and staff for a fantastic open house! We are excited for the opportunities this year will present! #WeAreTriton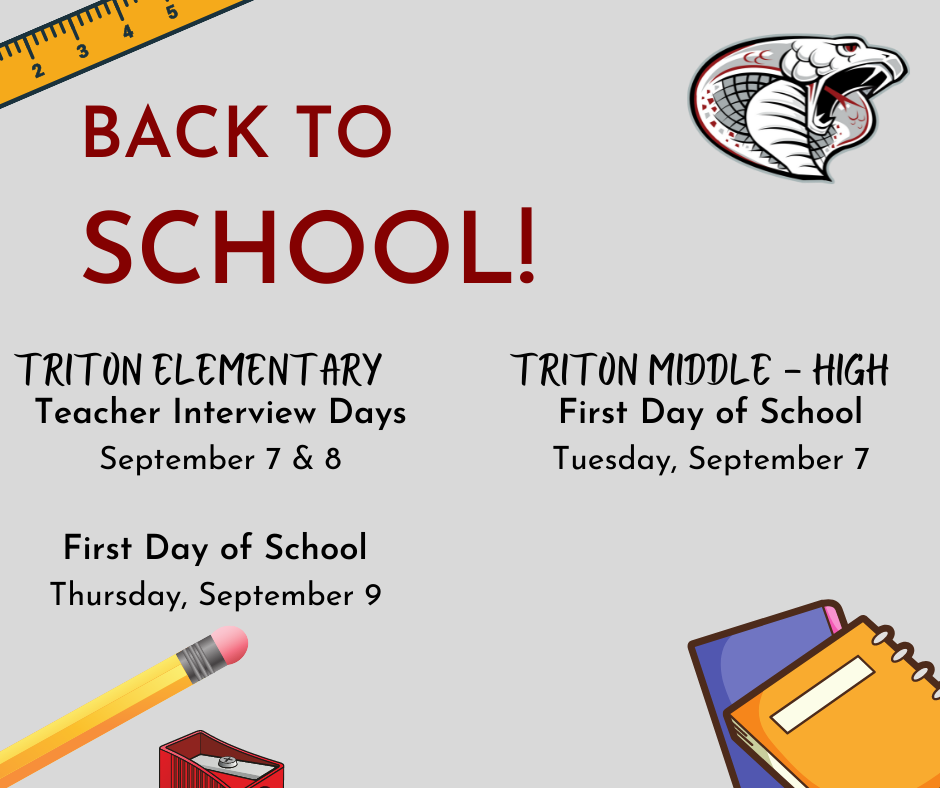 We are very fortunate to welcome this talented group to the #WeAreTriton Family!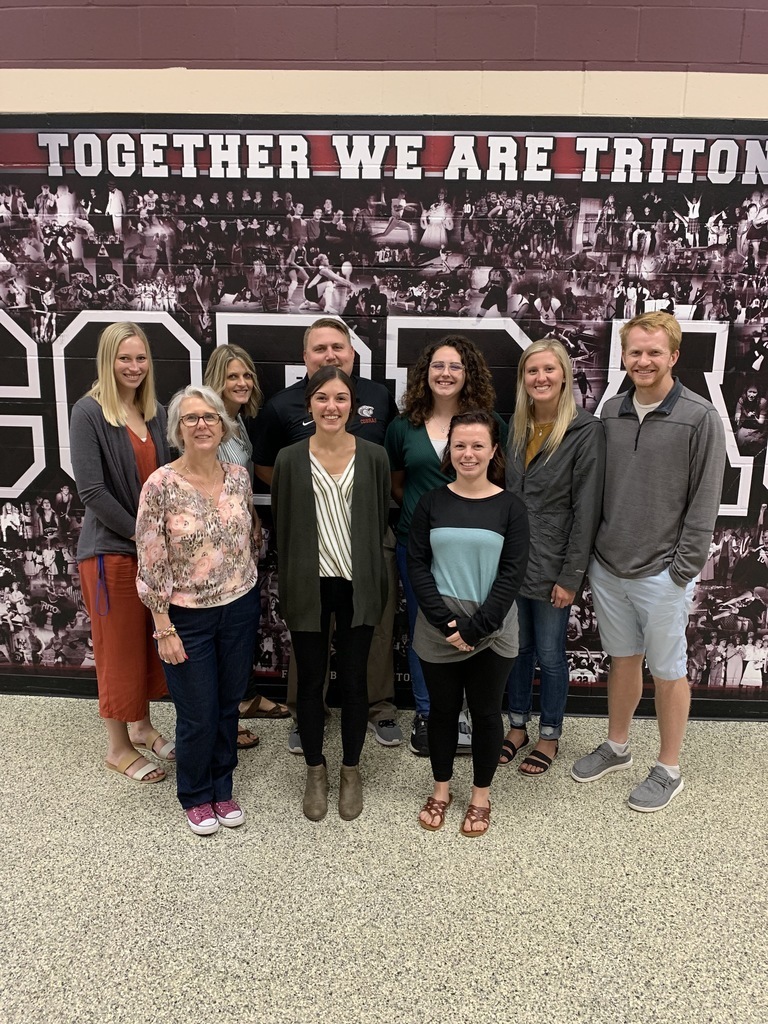 A quick reminder about the upcoming TMS-THS Open House taking place on Thursday, September 2, (2:30-6:30 PM). #WeAreTriton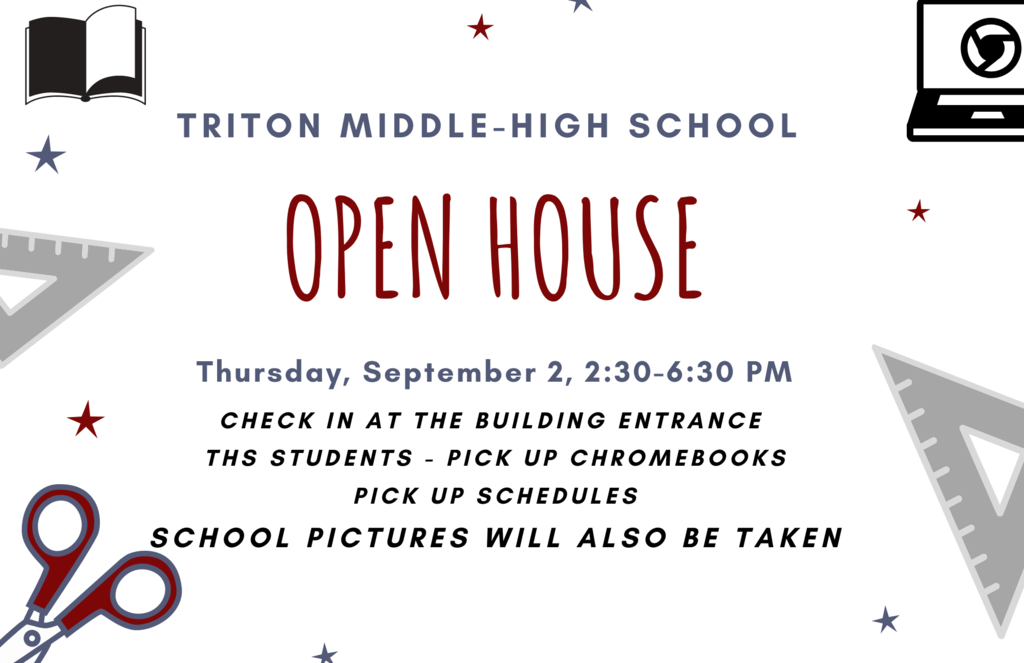 A quick reminder about the upcoming TMS-THS Open House taking place on Thursday, September 2, (2:30-6:30 PM). #WeAreTriton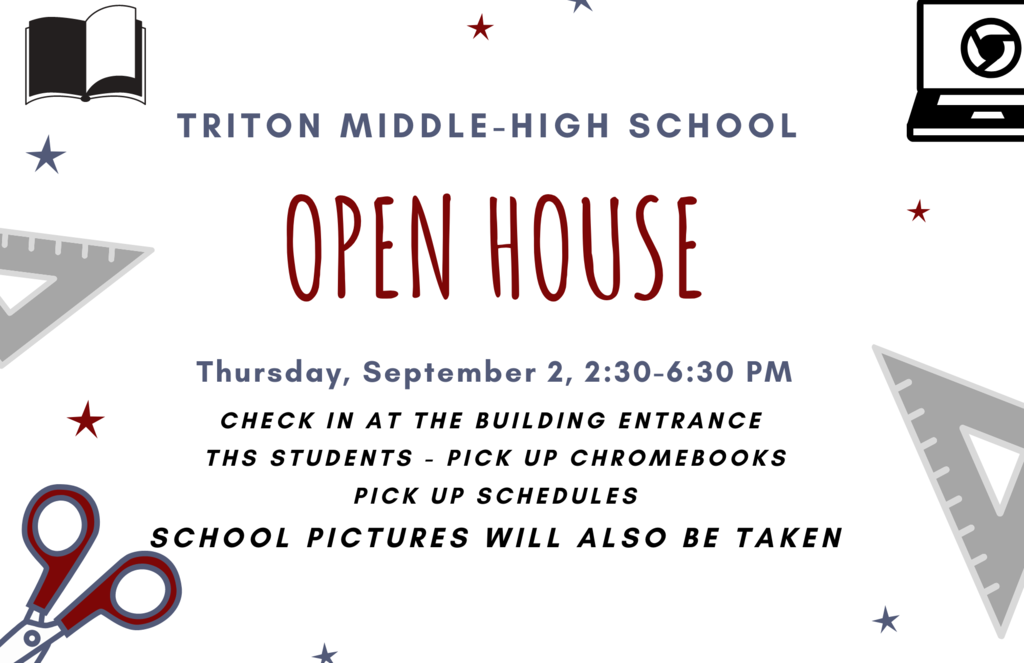 Congratulations to Reece Dobbs! The first Triton female to shoot a perfect 25/25 tonight!