I always knew Triton was an amazing place! It really is the pot of gold at the end of the rainbow:) #WeAreTriton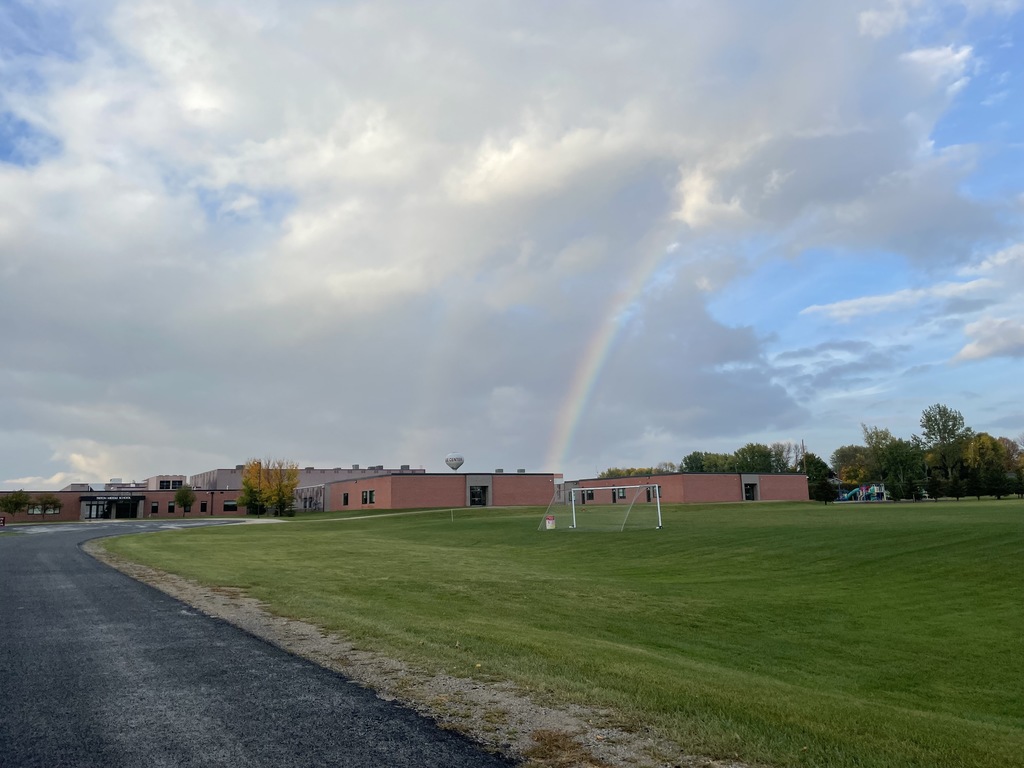 What a great way to start the day! Honoring our students for Resiliency displayed from the math department. Great job!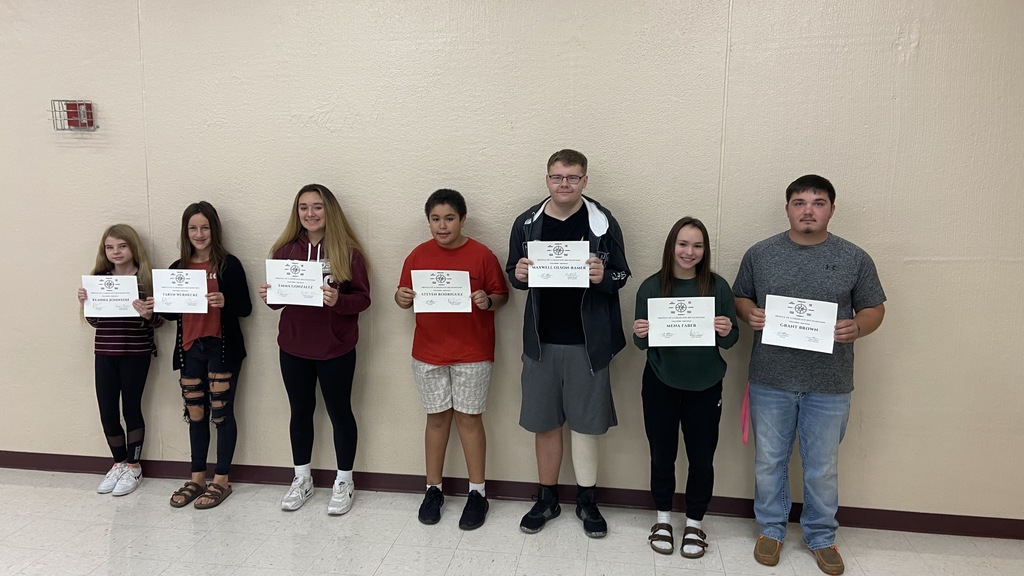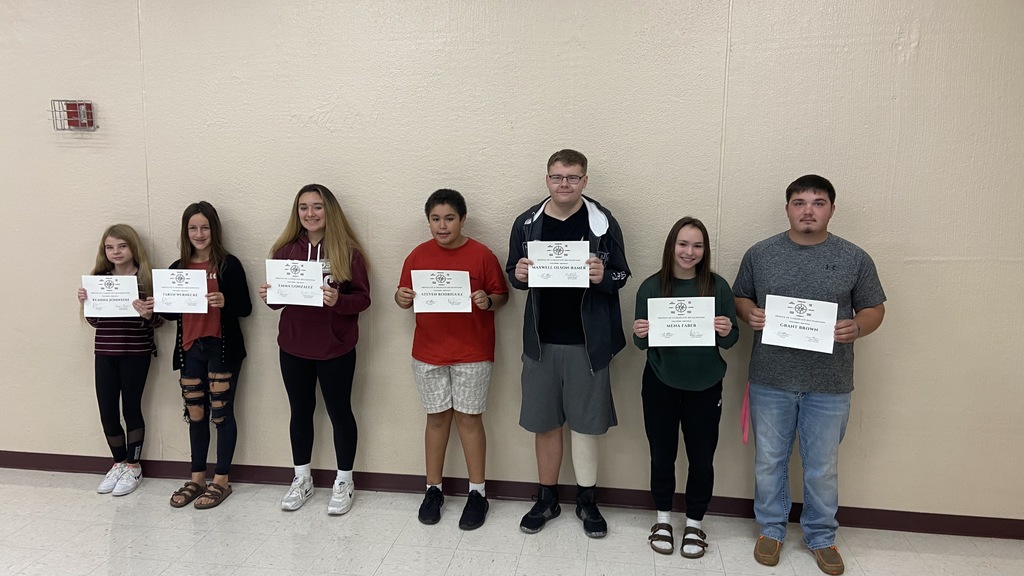 Peek at the Unique Event...

Dance Team Parent Meeting has been scheduled for Thursday Oct. 14th at 6pm. See the image for more details!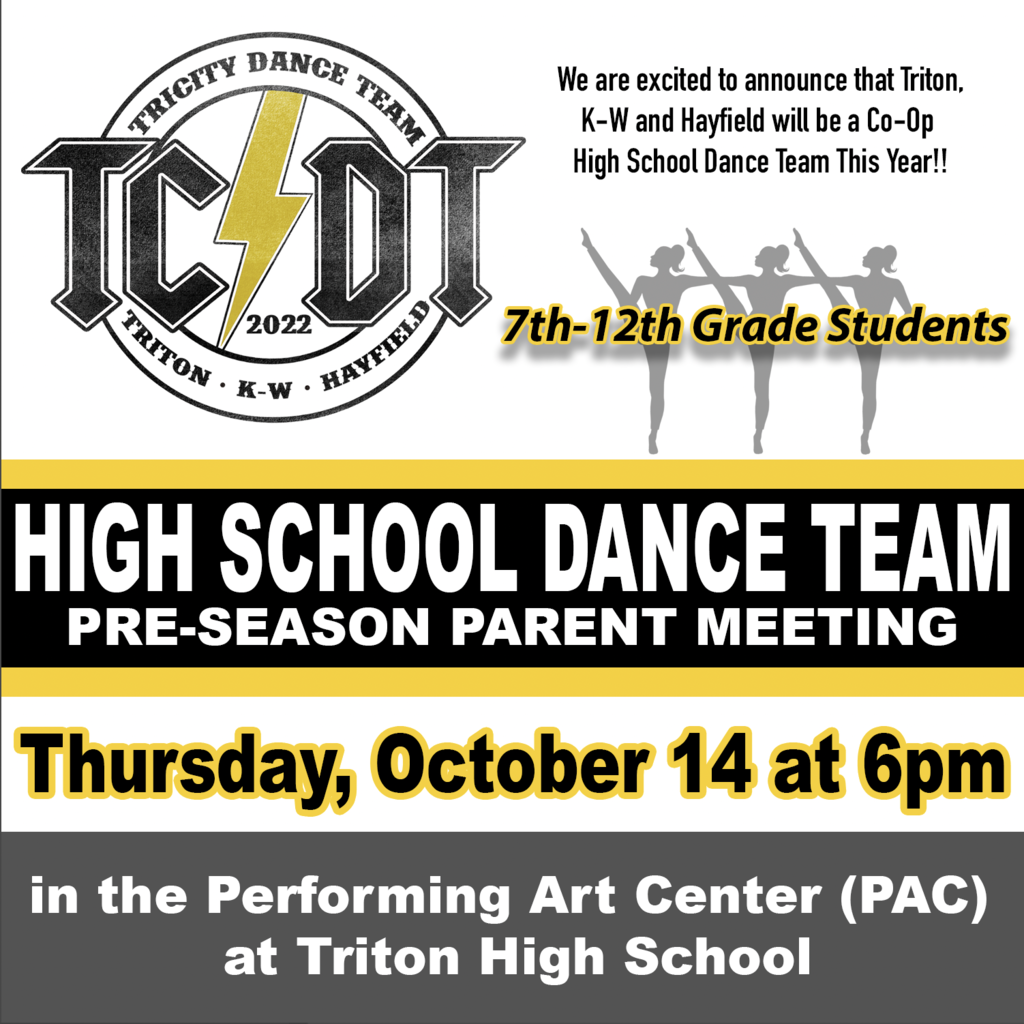 The Homecoming Tailgate festivities are getting ready to kick-off! Food trucks and bounce houses as well as a number of festivities provided by Triton Activity Groups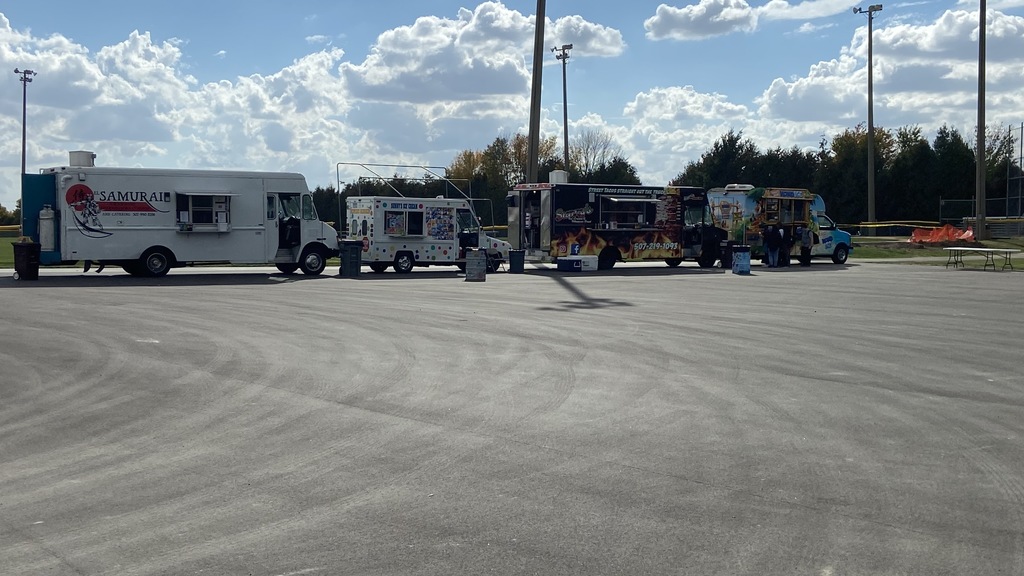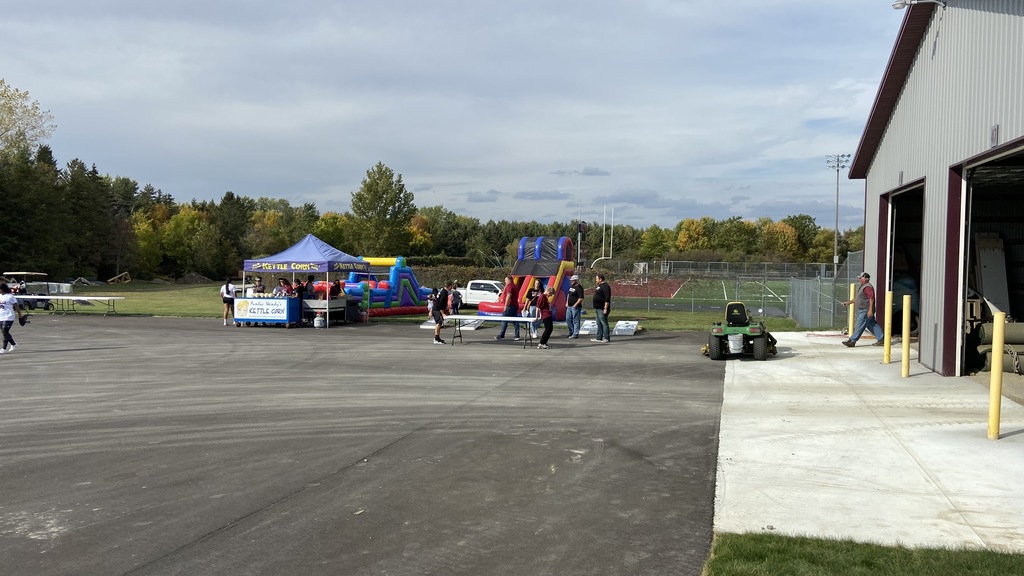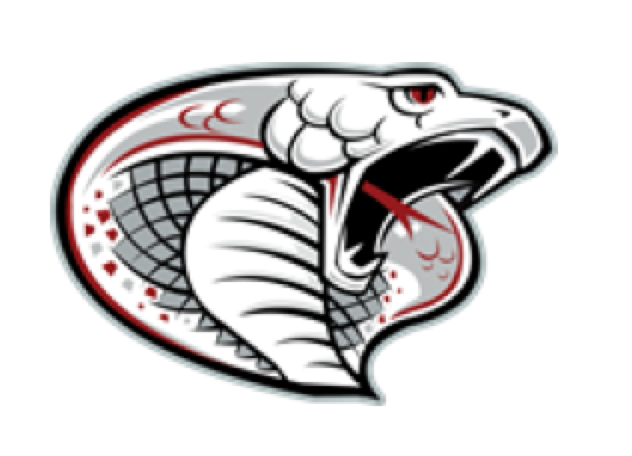 The Triton Homecoming Parade is going to be awesome! Get a good seat on the parade route.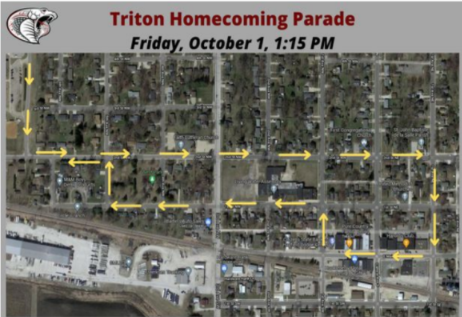 Energy at the elementary pep-fest for homecoming!

Check out our Instagram Page at triton_cobras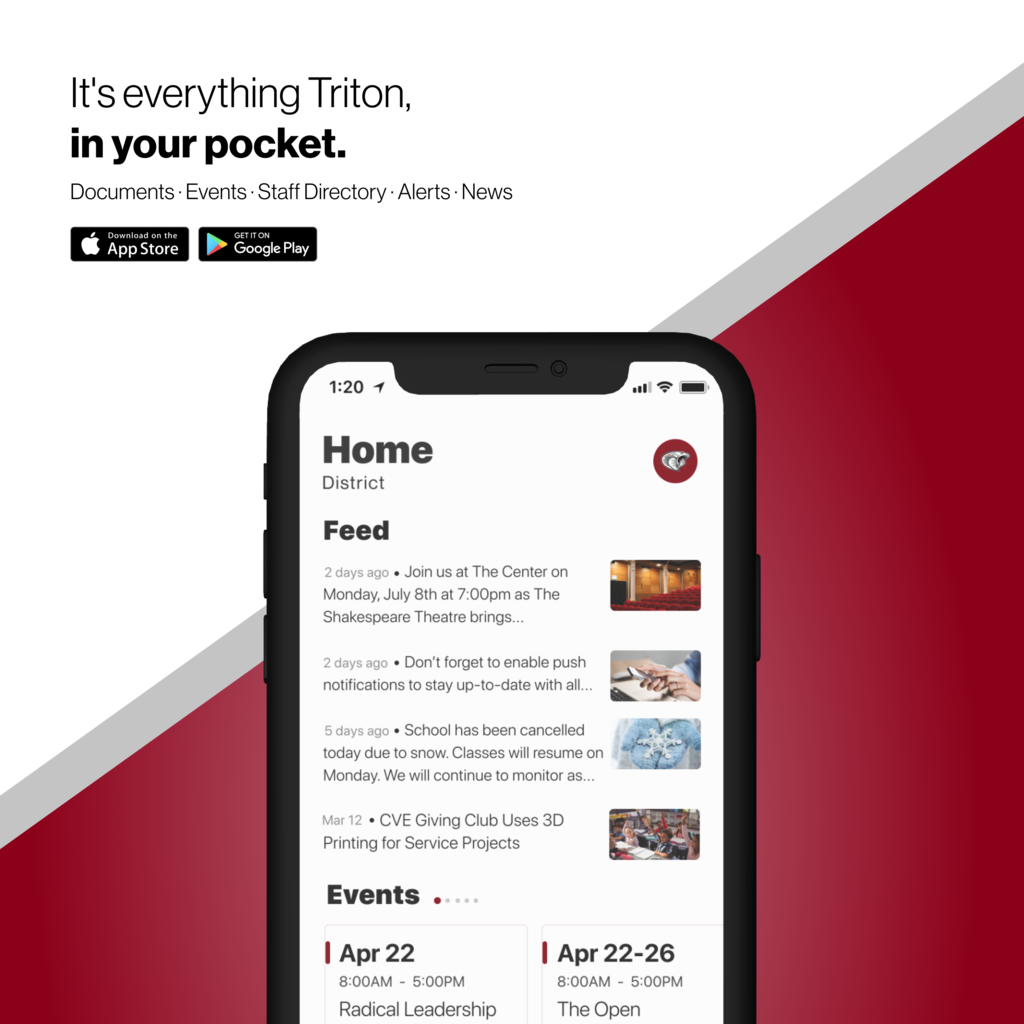 Monday - 9/20/2021: The B-Squad, 7th and 8th Grade Football games have been postponed until tomorrow 9/21/2021 due to the forecasted storms for this evening. Teams have communicated practice plans for tonight.

Spread the word...#WeAreTriton has an app!

Great to see the band getting ready to march in the homecoming parade on October 1st! It has been a long time since we have had them march in the parade and they are looking great! #WeAreTriton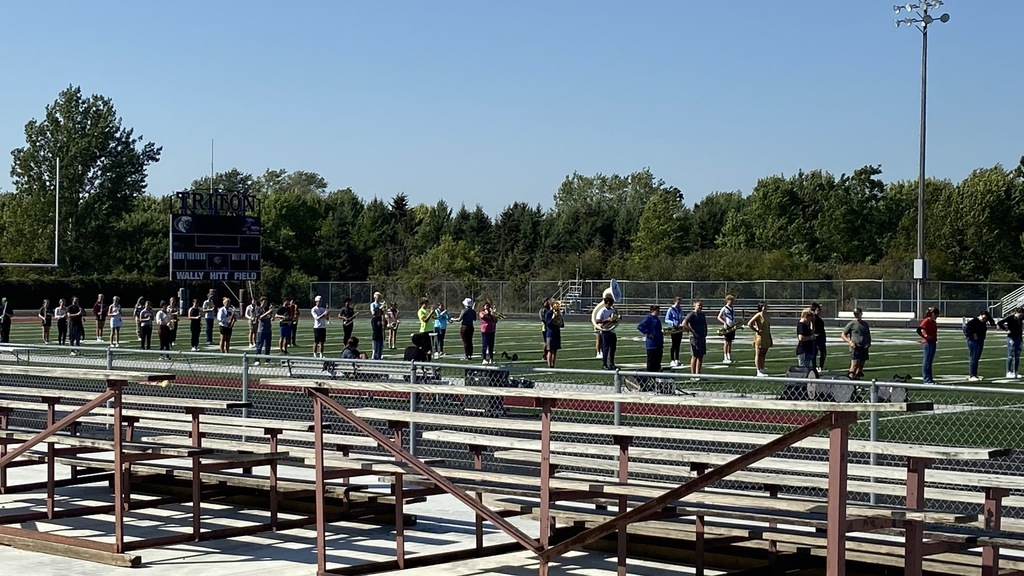 If you go to the App Store you can download the new app. Search "Triton Public Schools" and you can download it and get live feed updates!

Triton FFA members had a great showing at the Minnesota State Fair last weekend! Accomplishments of our members are listed below: Martha Moenning: Champion Percentage Simmental Female 4th Overall Female Katie Fitzgerald: Champion Angus Senior Heifer Calf Jack Fitzgerald: Reserve Champion Angus Senior Heifer Calf Cadence Spearman: Reserve Champion Junior Showman Senior Champion Purebred Holstein Grand Champion Purebred Holstein 3rd Overall Dairy Female Carissa Kleinwort: Champion Commercial Breeding Doe Champion Meat Goat Doe Champion Pair of Doelings Champion Pair of Market Goats Reserve Champion Breeding Doe Showman Dasmine Marquardt: Reserve Champion Meat Goat Carcass Elyssa Robinson: Junior Champion Red & White Holstein Chapter Awards: Premier Chapter Breeding Meat Goats Champion Goat Herdsmanship

Our new website is live! It looks great and I hope you find that it is easy to navigate to find what you are looking for.

Way to go Cobras! 23-8 win over Rochester Lourdes.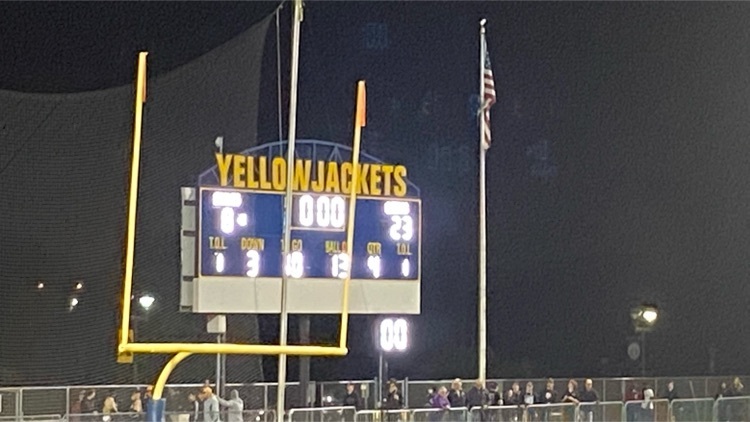 Professional development with elementary staff and Garth Larson. What a great way to get the school year started!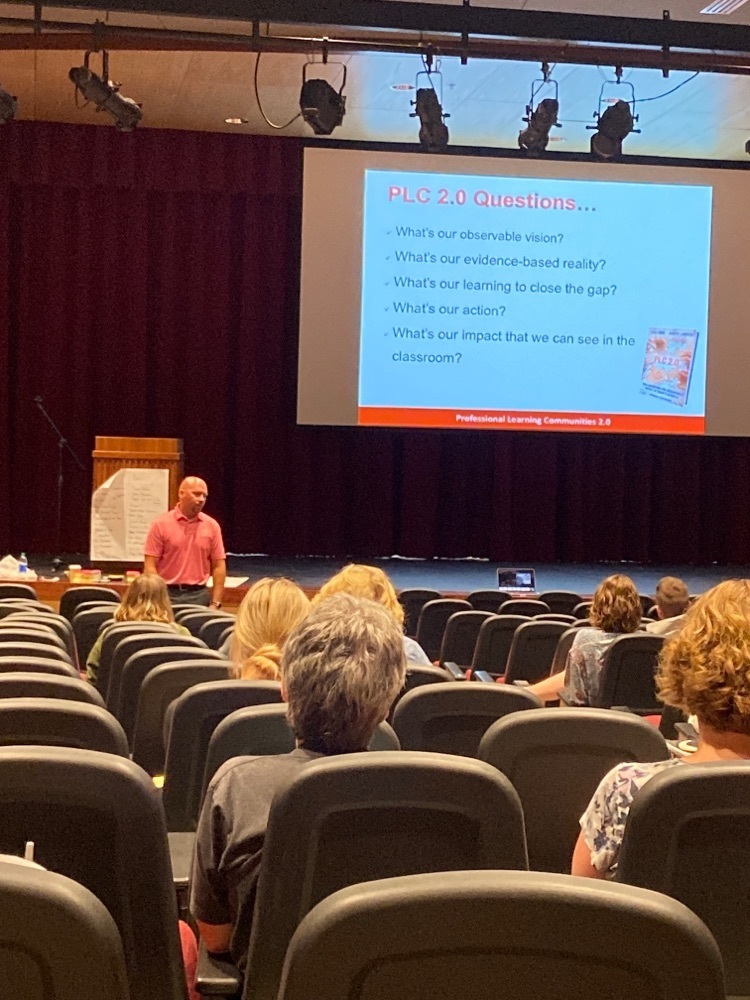 Great to see all of the students back in the building and on the fields for fall activities!

It will great to have A/C in the main gym for graduation!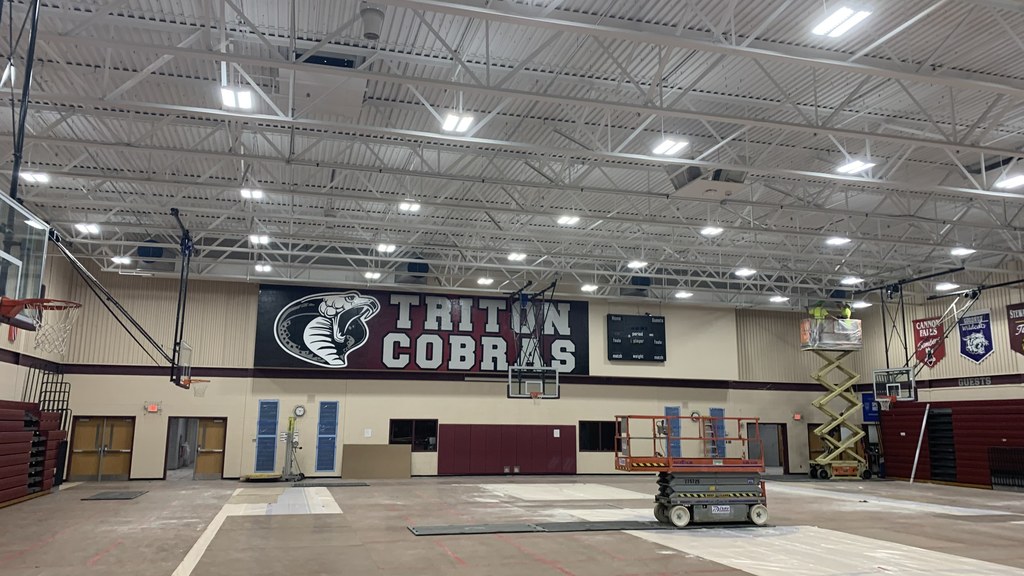 Following last nights school board meeting, we excited to announce our new Middle School AP-Kevin Krenz and our new AD-Corey Black. We look forward to continuing the great things that are happening within our school district and community! #WeAreTriton