#WeAreTriton Our gratitude challenge today was to dress up as a twin with someone at Triton you are grateful for. Our admin team is grateful for each other!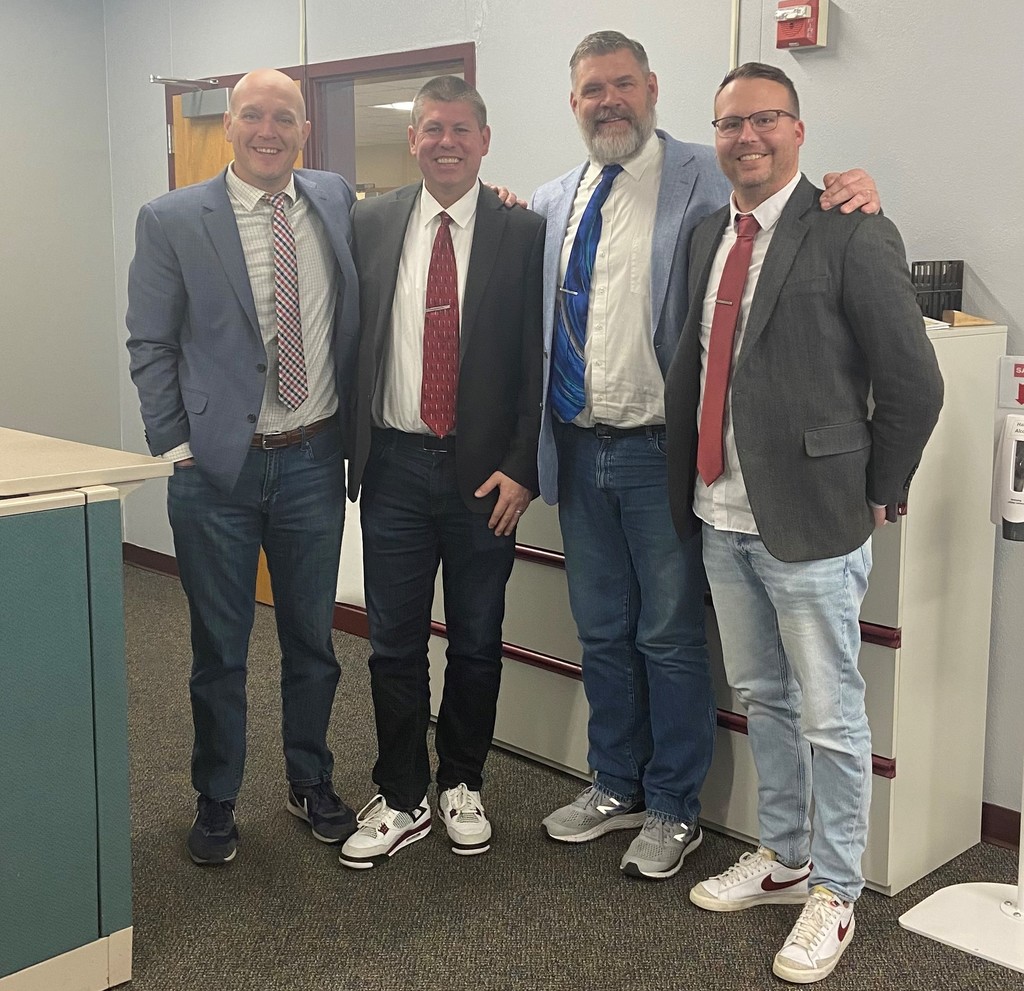 Congrats to Owen Petersohn and Emma Ogren as they sign Letters of Intent to continue their academic and athletic careers! Owen will run Track at Minnesota State-Mankato and Emma will play Volleyball at Anoka-Ramsey Community College! #WeAreTriton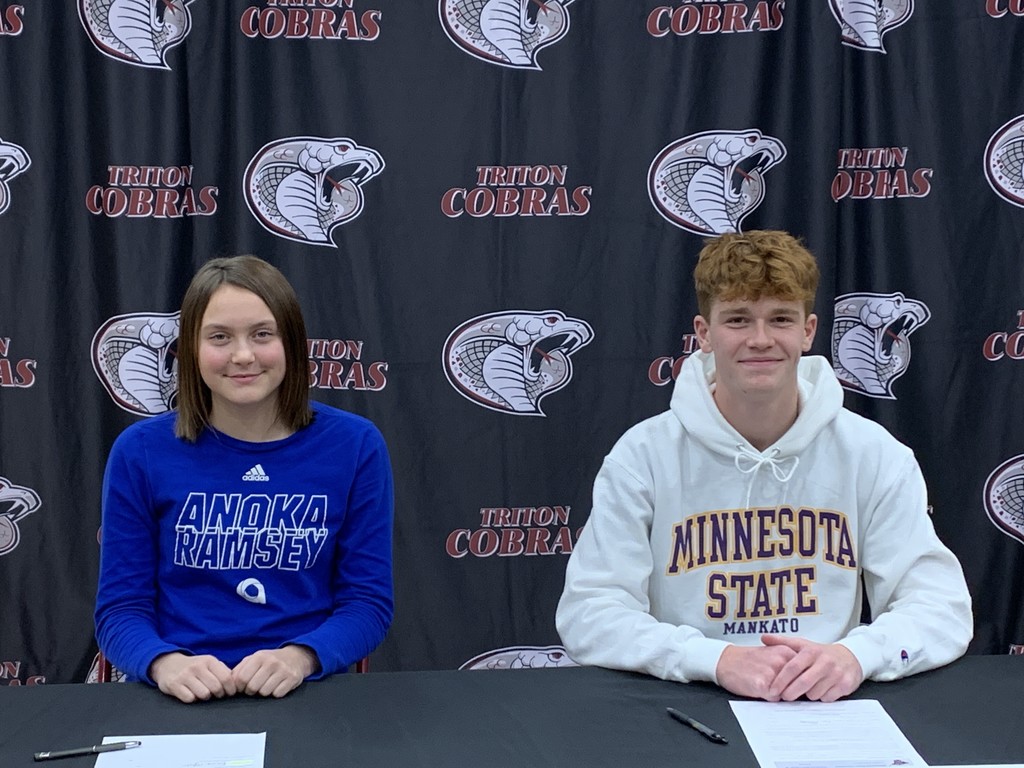 We invite Kindergarten families to join us for a concert on December 23rd! The Kindergartners are so excited to perform for you!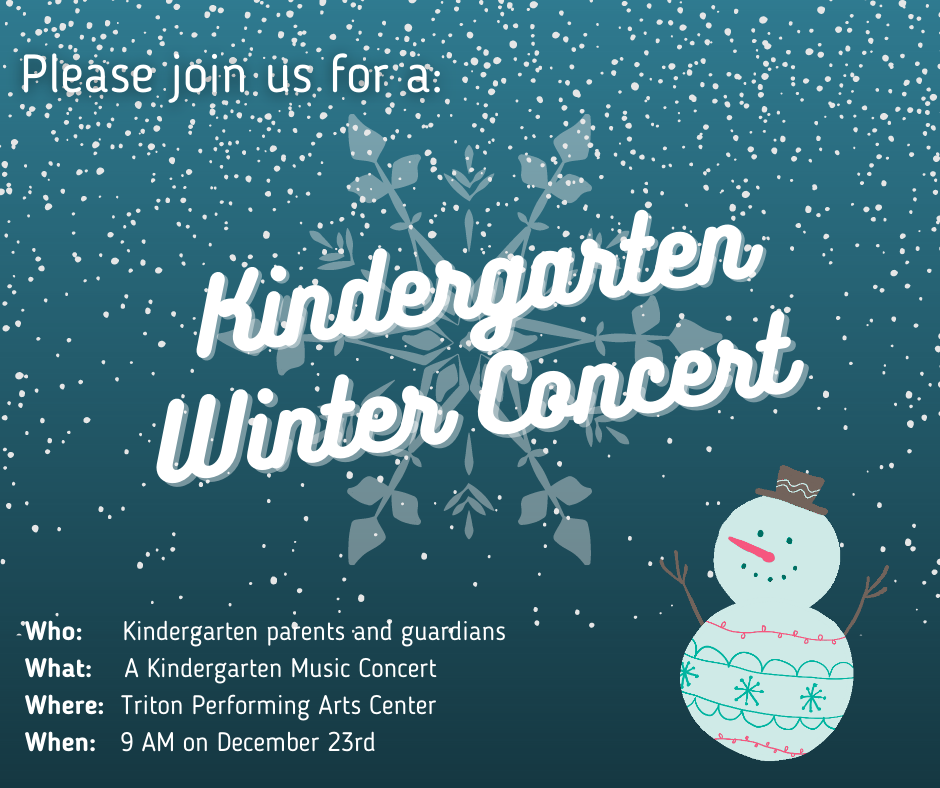 Attention Triton Families: Today, November 22nd law enforcement was dispatched to a 911 call in Dodge Center. The situation involved an armed individual. We did not have specific details, but the school was informed at approximately 12:30 to begin a soft lockdown. In communication with the Sheriff's Department, it was determined that the situation was confined to an area North and East of the school buildings. The school was advised that it was safe to use the South exit of the school to transport student's home outside of Dodge Center. We closed the North entrance which we were advised not to use due to the location of the incident. We kept all Dodge Center students in the building until they were picked up by an adult or had a safe route home. By 4:30 we were able to have most of our students home safely. An All Clear was issued at about 5:00 pm from the Sheriff's Department that the situation was resolved, and the suspect was in custody. We appreciate your flexibility, patience and understanding in helping to make sure that all our students made it home safely. We appreciate our dedicated staff that helped make sure our students were able to get home safely. I appreciate the communication from our Sheriff, and I am glad the situation was resolved without anyone being hurt. Sincerely, Craig J. Schlichting – Superintendent Triton Public Schools

Hello Triton Families, Thank you for your patience and understanding today as we dealt with this difficult situation. We have been issued an ALL CLEAR from the Dodge County Sheriff's Department. We will be sending an informational letter later this evening.

Hello Triton Families, We have been approved to release students on busses other than students that live in Dodge Center. We do not want to release these students without releasing them with a parent or adult. We will only use the South Entrance and Exit of the school lot on County Road H. We will be releasing students to parents that pick them up, if they drive, we want to review the proper route before they are dismissed. The Sheriff has confirmed that the situation is contained, but we want to avoid the area around it. We will only allow pick up from the South entrance, the North Entrance will be closed.

Attention Triton Families, We are in a soft lockdown at this time due to a situation across town. We are in communication with the Sheriffs department and the students are safe at school. We may need to adjust dismissal time due to this situation. We want to keep the students in the school where they are safe until we have further information.

The MSHSL "Triple A" Award recognizes students with outstanding achievements in Academics, Arts, and Athletics. Congratulations to Isabella Selthun and Owen Petersohn as they are the nominees for Triton High School! #WeAreTriton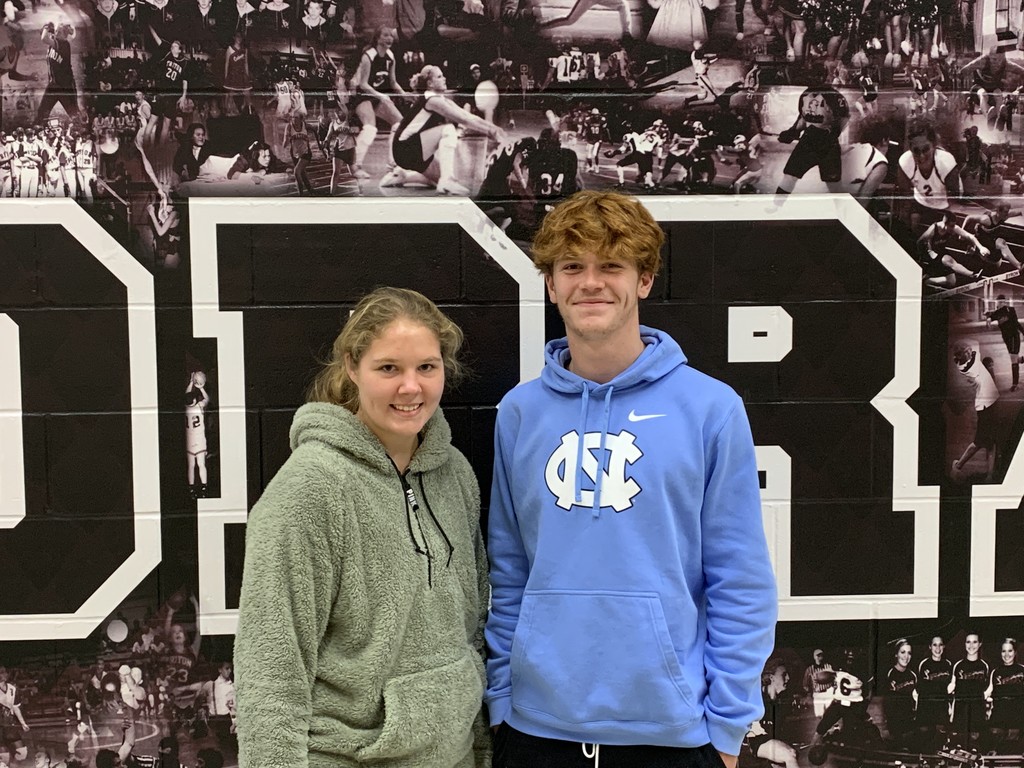 The MSHSL EXCEL Award recognizes excellence in community service and leadership. Triton High School would like to recognize Mariah Busch and Jude Gosse as our EXCEL Award Nominees! Congratulations! #WeAreTriton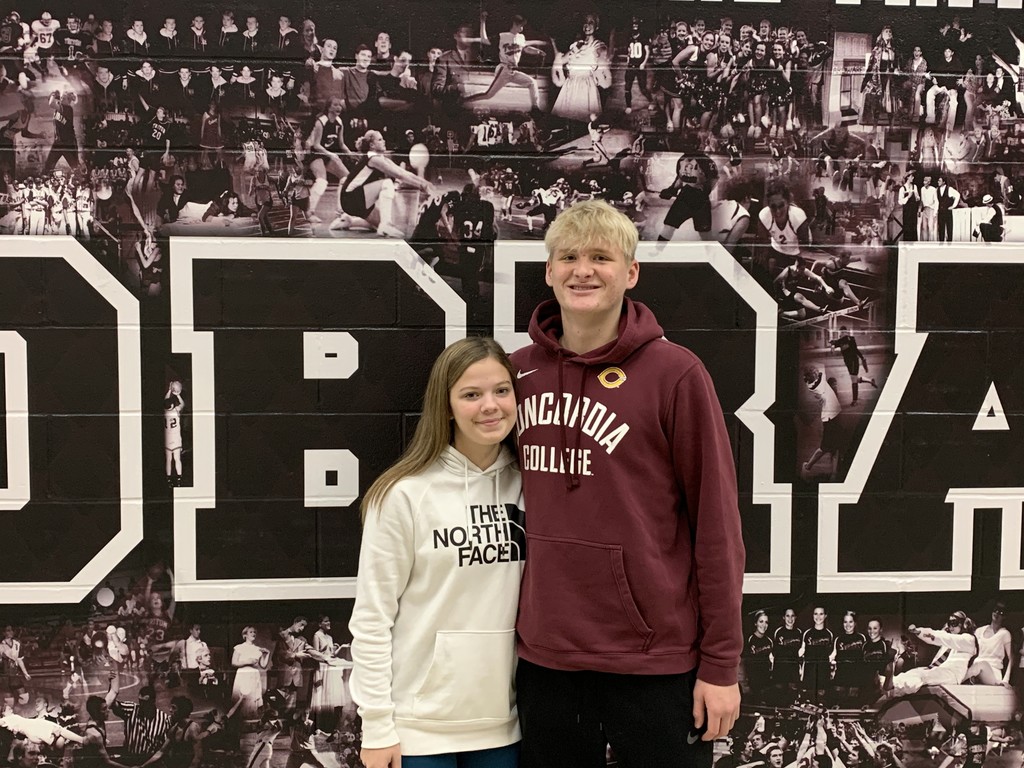 Great to see a paver being made in honor of our teacher Anthony Bendickson at our Veterans Day program yesterday. Thank you for your service to the country and to our school district!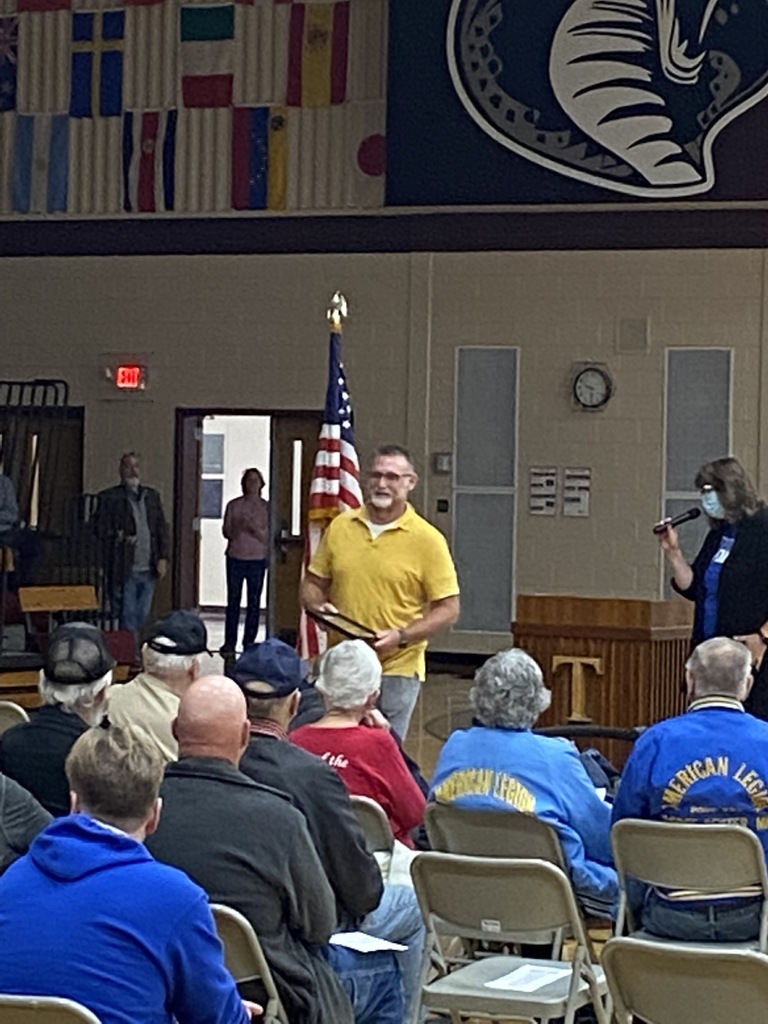 Great to see the recognition of our character trait of Problem Solving this month for the Profile of a Graduate Ceremony this morning. #WeAreTriton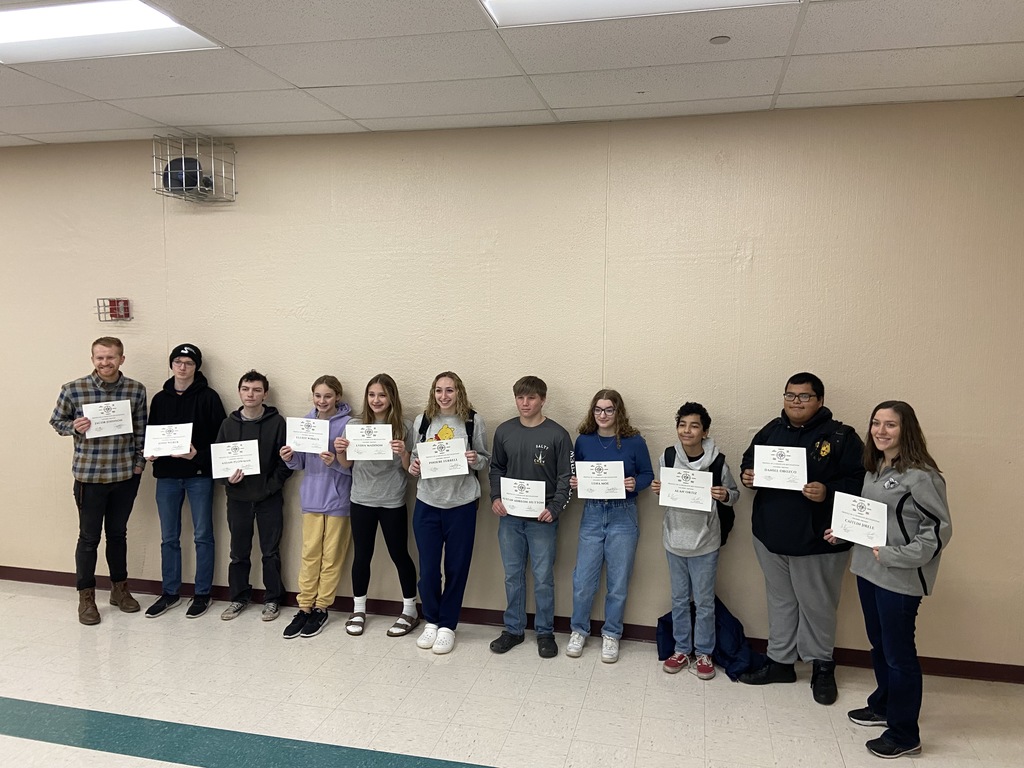 Thank you to Kristi Faber and Kris Lilledahl for all of the great things you do for our community and the Triton Community Education Program. We are lucky to have such amazing people here at Triton.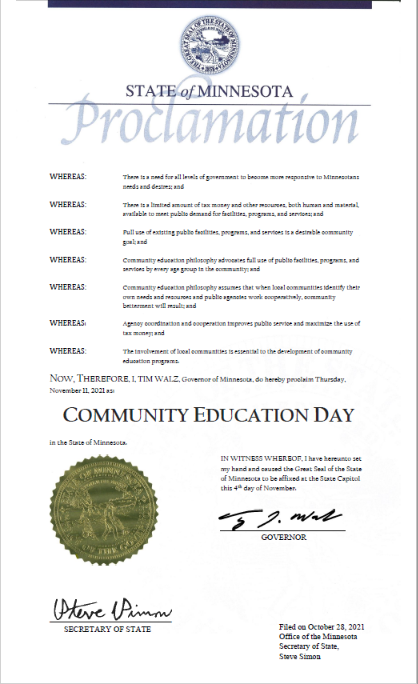 Triton Public Schools would like to thank our Veterans. We are grateful for your service!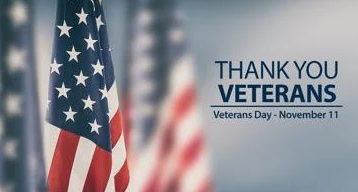 A great day in Southeast MN with the opening of the Highway 14 four lane through the Triton School District. Mr. Gray and some band members were there to help celebrate and got a picture with Governor Walz. #WeAreTriton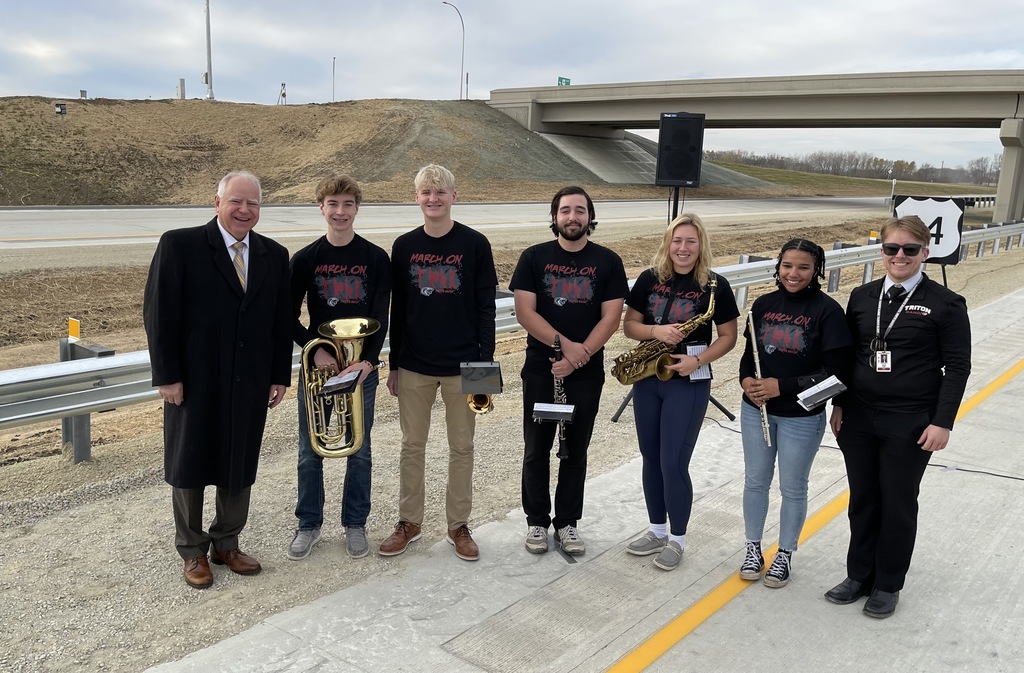 The Triton Theater Department's presentation of Fools is still on! Come see the cast and crew perform at 7pm this Thursday, Friday and Saturday in the Performing Arts Center!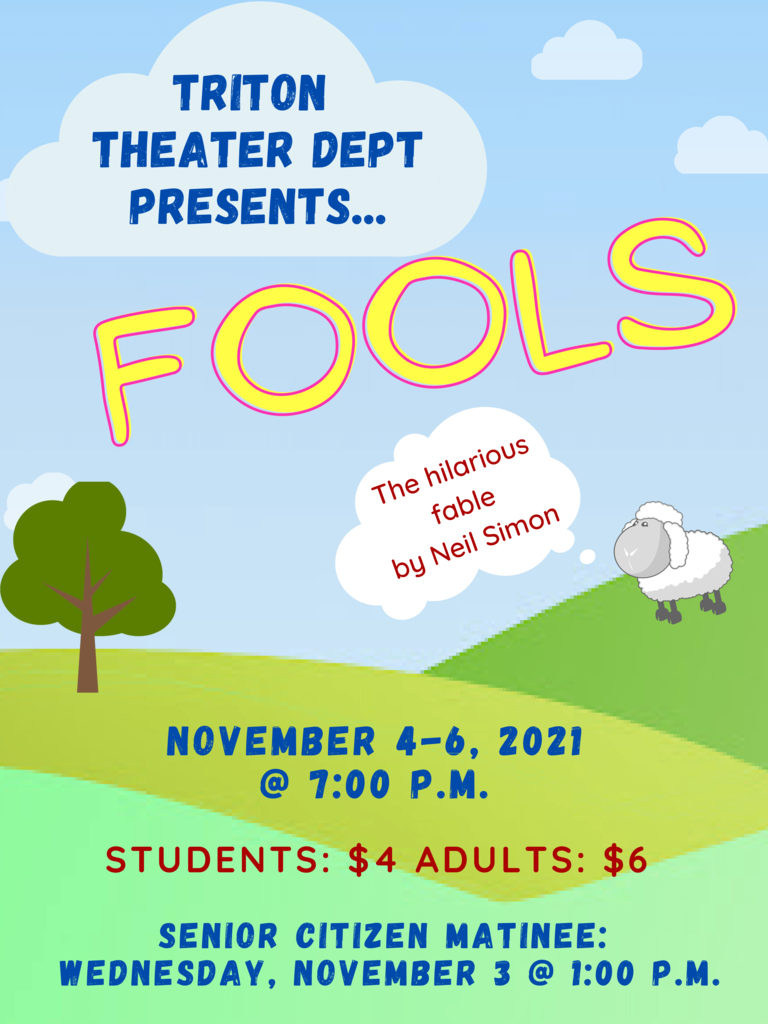 The THS Fall Food Drive kicks off TODAY! Collect cans + non-perishable food items in your Advisory from November 1 - 23 for a chance to win ice cream/popsicles + pie the losing student council members! Check out the week-by-week schedule below for details on how to earn DOUBLE POINTS!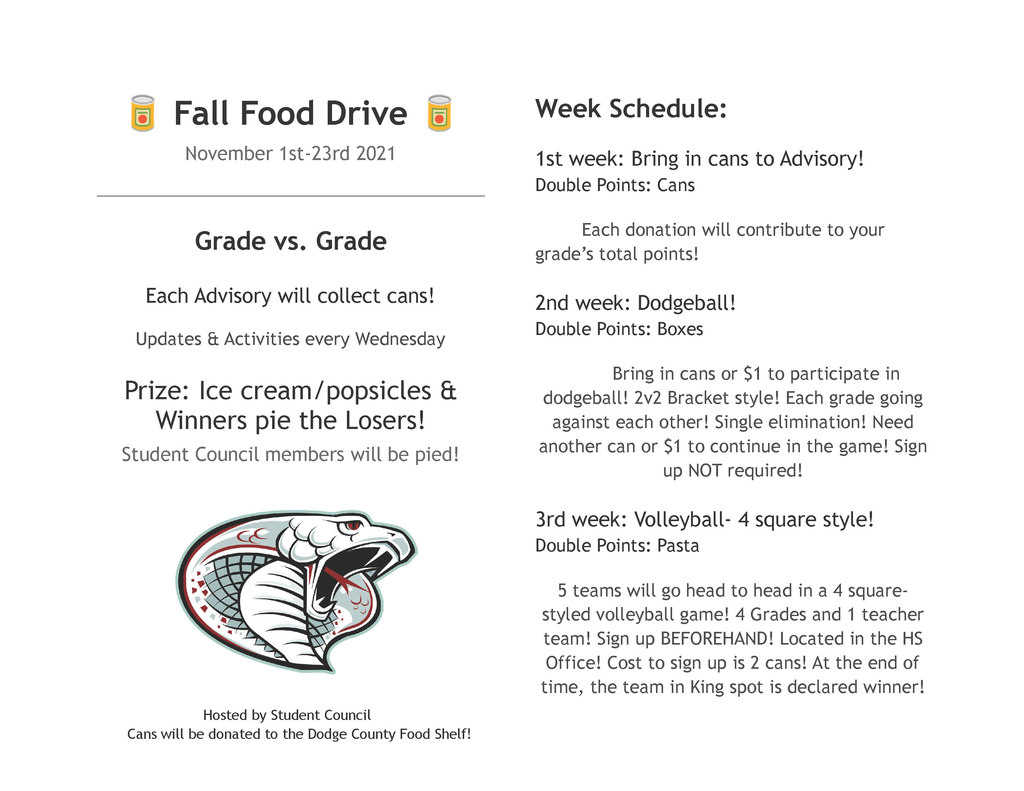 Attention-youth wrestling families! Please get your registration and payment in to Community Ed no later than next week! *Try-It Day is November 6th-if deciding until after this event to register your child that is fine--just send it with them on Monday, November 8th. *Don't forget the Kick-Off Mtg for ALL registrants is November 8th at 6:30PM in the TRITON MAIN Cafeteria. Important meeting where equipment is swapped, schedules given out and multiple things discussed. *Call if questions 507-418-7550

Come see the Triton Theater Departments presentation of Fools on November 4th, 5th, and 6th curtain call is at 7pm! You do not want to miss this!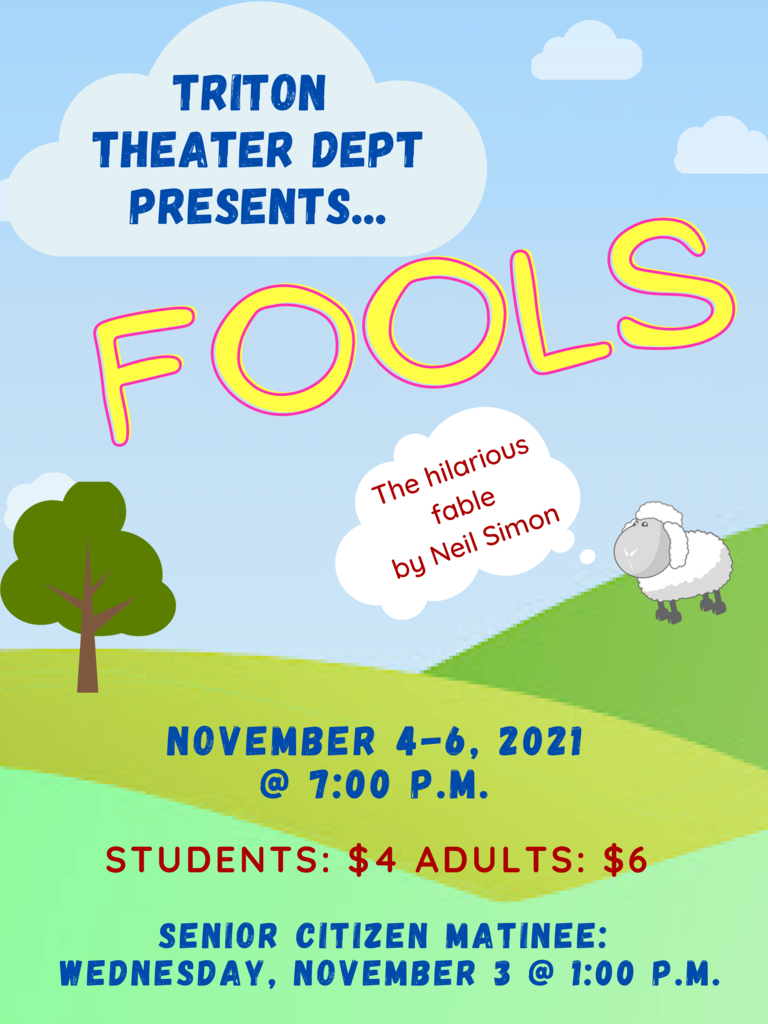 Just a reminder, our new calling system shows a phone number from Little Rock, Arkansas. You can edit this in your phone settings so it shows Triton when you receive a call from that number. Thanks! We are safe, I wanted to make sure people were informed.